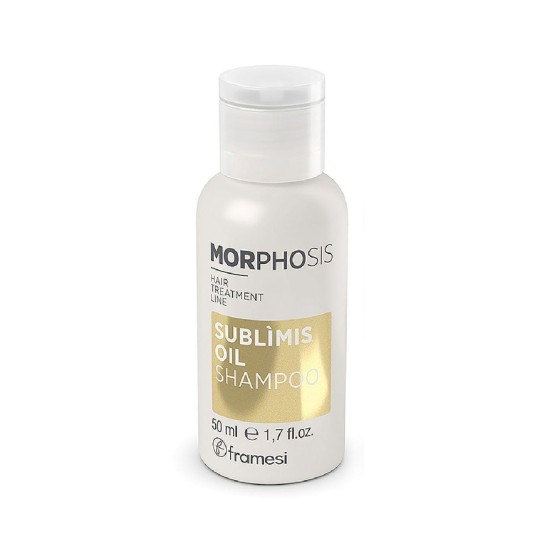 Framesi Travel Size Morphosis Sublimis Oil Shampoo 50 ml
Framesi
Moisturizing Argan Oil Shampoo
Suitable for Dry Hair
Enriched with Vitamin E
Delicate cleanser Preserves the natural beauty of hair Anti-ageing. Framesi Sublimis Oil Shampoo with Argan Oil is a shampoo with pH 5.5 and delicate surfactants, that gently cleanses the scalp and hair, providing hydration and softness. Its soft and enveloping foam is rich in the wonderful properties of argan oil.
Massage the shampoo from the roots to the ends of the hair, focusing on any dry areas.
Leave to act for a few minutes to allow the active ingredients to penetrate the capillary shaft, then rinse thoroughly with warm water.
Repeat if necessary.
argan oil, moisturizing organic certified fruit extracts, nutrient vitamin E, antioxidant