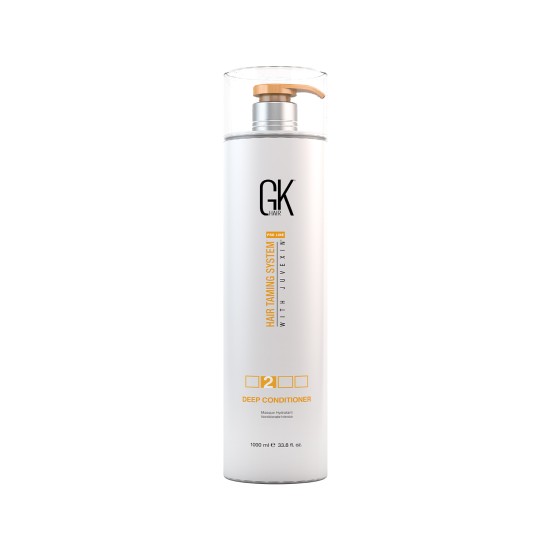 GK Hair Deep Conditioner 1000ml
GK Hair
Hydrates
Repairs Damage
Smoothes and Softens Hair
GKhair Deep Conditioner treats damaged hair by penetrating deep into hair shafts hydrating them with Anti-Static Agents and Natural Jojoba Seed Oils making them nourished and conditioned.
Apply evenly to damp, washed hair and leave on for 20 minutes. Rinse thoroughly.
Juvexin: (A Keratin Based Anti-Aging Protein Blend) Protects Your Dry, Brittle, Color-Damaged Hair From The Harsh Environmental Elements. Natural Jojoba Seed Oils: Deliver Hydration, Leaving Hair Nourished And Conditioned. Natural Grain Extracts: Bond To The Hair Cuticle To Strengthen And Protect Hair From The Harsh Environmental Elements. All Gk Hair Products Are Free From Sulfates, Parabens, Phtalates, Dea, Or Tea. We Use The Best Ingredients To Help You Achieve Your Ultimate Hair Goals.