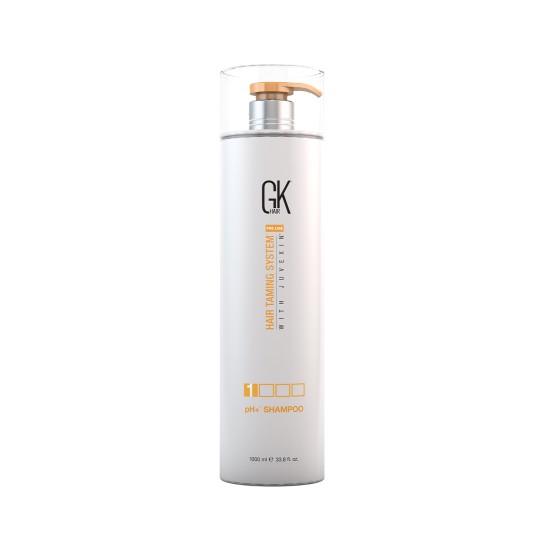 GK Hair Ph+ Shampoo 1000ml
GK Hair
AED 148.75
AED 175
(VAT inc.)

Gently cleanses the hair
Removes excess build-up
Leaves hair cleansed and prepped
Nourishes and fortifies the hair with Juvexin types
GKhair pH+ shampoo with Aloe Vera and Pro Vitamins, that gently cleanses the hair, removes excess build-up and nourishes hair. Fortified with JUVEXIN, a keratin anti-aging protein blend optimized for restoring hair from the inside out, returning it to a more youthful state. Buy pH+ shampoo to soothe and cleanse impurities, adding moisture to the hair shafts.
Apply to wet hair, massage into hair and lather. Leave on the hair for 1-3 minutes. Rinse and repeat up to 2 additional times for virgin hair when following with a GK Hair treatment.
Juvexin: (A keratin based anti-aging protein blend) restores and protects your hair from environmental damage.
ALOE VERA: Simultaneously soothes and cleanses of impurities.
PRO VITAMINS: Bind moisture to the hair shaft