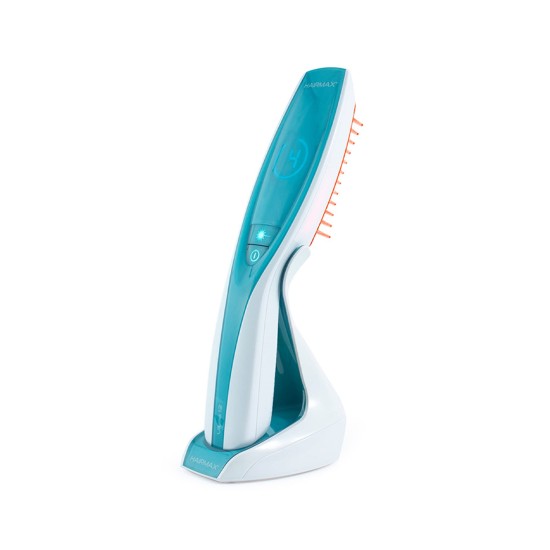 HairMax Ultima 12 LaserComb
Hairmax
The Ultima 12 LaserComb combines the benefits of HairMax s clinically proven laser technology with an iconic Italian design. This targeted laser treatment delivers nourishing laser light energy directly to your hair follicles to reverse the thinning process and regrow your hair. Use the Ultima 12 to target thinning areas or for full scalp coverage. Experience new hair growth, increased density, and healthier, fuller more attractive hair in just weeks.
First, charge your laser device.
Turn it on and start combing your hair by moving the laser comb a half an inch every time it beeps.
Repeat combing the same area 3-4 times.