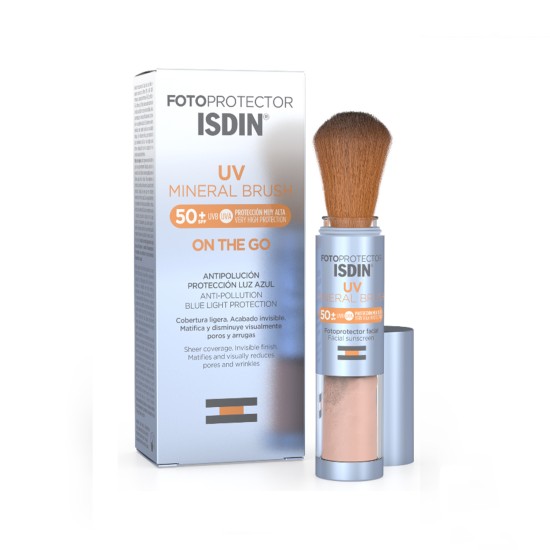 Isdin Fotoprotector SunBrush Mineral Spf30+ with Sunscreen
Isdin
AED 145.2
AED 242
(VAT inc.)
Easily applied over makeup
Perfect to retouch your photoprotection at any time
Isdin Fotoprotector UV Mineral Brush SPF50+ has 100% mineral filters and protects from UVA/UVB rays, blue light, and pollution. Adding no color, it can be easily applied over makeup, being perfect to retouch your photoprotection at any time.
Apply ISDIN Fotoprotector UV Mineral Brush SPF50+ on the face and neck whenever necessary. Push down the clear protective film, remove the band and rub the brush on the back of your hand in circular movements until the minerals begin to flow. Apply the brush with circular motions and wipe the brush evenly all over the face and exposed areas such as the neck, chest, and back of the hands.
Main Ingredients: Light-Reflecting Particles That Help The Skin Look Smoother And With Less Wrinkles; Titanium Dioxide And Zinc Oxide Are Highly Stable Physical Sunscreens That Provide High Sun Protection Against Uva/Uvb Rays.