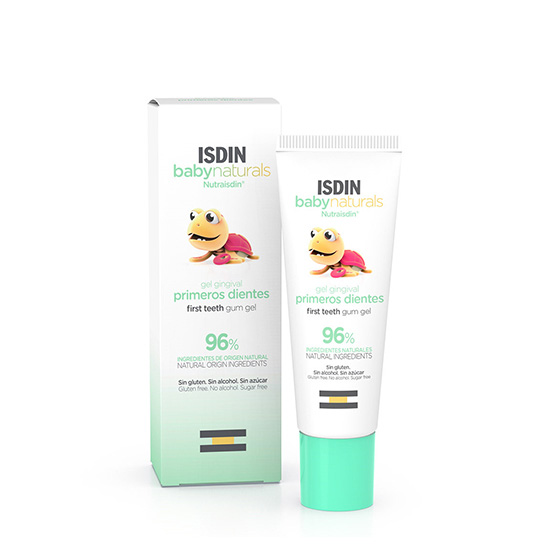 Isdin Nutraisdin First Teeth Gel Gingival 30ml
Isdin
Pleasant taste
Sugar and alcohol-free
Long-lasting freshness
Suitable for gluten and lactose intolerant infants
Refreshes and soothes the gums with long-lasting effects
Isdin Nutraisdin First Teeth Gel Gingival refreshes and soothes the gums with long-lasting effects. Indicated for gum care during teething. The epithelial regeneration and calming effect of dexpanthenol relieve discomfort. Its texture with bioadhesive gel soothes and provides long-lasting freshness. Pleasant taste. Sugar- and alcohol-free. Suitable for gluten and lactose intolerant infants.
Apply a small amount of gel to the well-cleaned tip of one of your fingers and gently massage over the gums. Repeat the process as often as required.
Dexpanthenol. Dipotassium Glycyrrhizate. Flavored Bioadhesive Excipient.