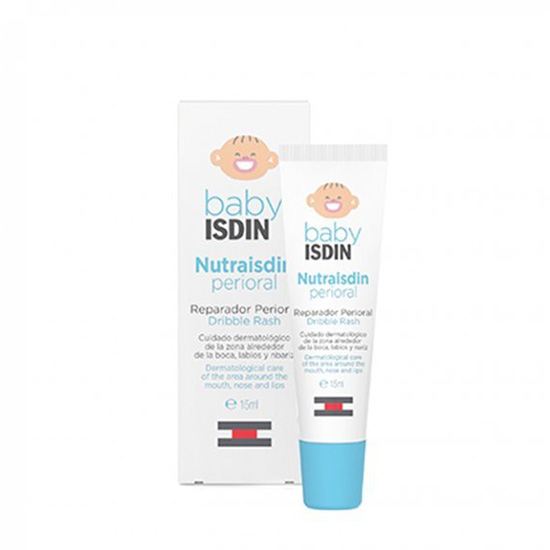 Isdin Nutraisdin Perioral Anti-Redness Baby Cream 15 ml
Isdin
AED 33.32
AED 68
(VAT inc.)
Perioral, Nasal Area Anti-Irritation Baby Cream
With Hyaluronic acid & Shea butter
Reducing redness
Isdin Nutraisdin Perioral Repair Cream is especially indicated for the baby's irritated skin of the perioral and nasal areas affected by dribble, rhinitis, colds, and environmental aggressions. Isdin Nutraisdin Perioral Repair Cream helps repair and soothe irritation and itchiness whilst reducing redness. Its lipophilic excipient provides long-lasting protection against irritation caused by saliva and dummy rubbing.
Gently apply to cleansed, dry skin 3 times a day. For best results, apply after feeding before going to bed.
Centella Asiatica And Rosehip Oil, Hyaluronic Acid, Coenzyme Q10, Shea Butter, Dexpanthenol, Glycerin.