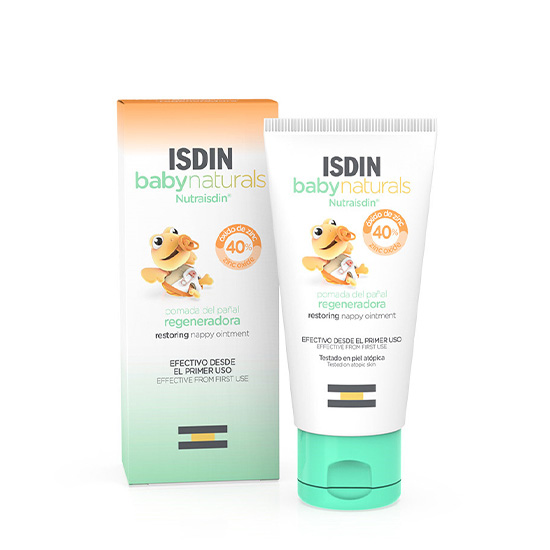 Isdin Nutraisdin Zn 40 Repairing Ointment 50ml
Isdin
AED 40.8
AED 68
(VAT inc.)
Reduces inflammation and irritation
Product should be applied to each diaper change
Protective barrier that isolates the skin from external aggressions
Isdin Nutraisdin Zn40 Repairing Ointment is indicated in case of diaper rash and associated erythema, to reduce inflammation and irritation. This formula has 40% of zinc oxide to create a protective barrier that isolates the skin from external aggressions, allowing it to regenerate over time. Its antiseptic and regenerative active ingredients help to keep the diaper area free from microorganisms that damage the skin while also nourishing and hydrating it. This product should be applied to each diaper change.
Apply Isdin Nutraisdin Zn40 Repairing Ointment a thin layer in each diaper change, on the clean and dry skin.
40% Zinc Oxide That Creates A Thin Barrier That Protects Against External Aggression; 1,5% Dexpanthenol Helps Regenerate Skin; Shea Butter Nourishes The Skin.