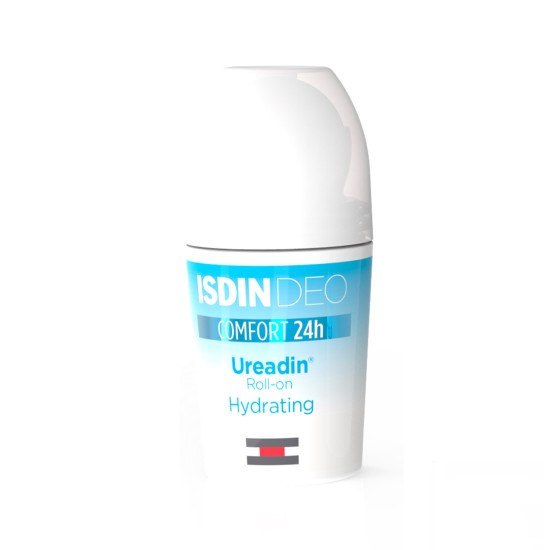 Isdin Ureadin Hydrating Deodorant Roll-On 50ml
Isdin
AED 38.47
AED 78.5
(VAT inc.)
Fresh and soft finish
Easy to apply roll-on presentation
Affords effective protection throughout the entire day
Isdin Ureadin Hydrating Deodorant Roll-On is a hydrating deodorant with a dry finish. 24-hour protection. It is easy to apply and provides effective protection for the entire day. With a dry and soft finish, provides moisture to the skin.
Apply the product on clean and dry skin, extending it throughout the entire underarm.
Aluminum Chlorohydrate: Antiperspirant, Regulates Perspiration. Triclosan: Deodorant Ingredient. Urea Isdin: Reduces Water Loss And Helps Maintain Optimal Hydration Levels. Improves The Barrier Action, The Immune System, And Improves The Mechanical Properties And Flexibility Of The Skin.