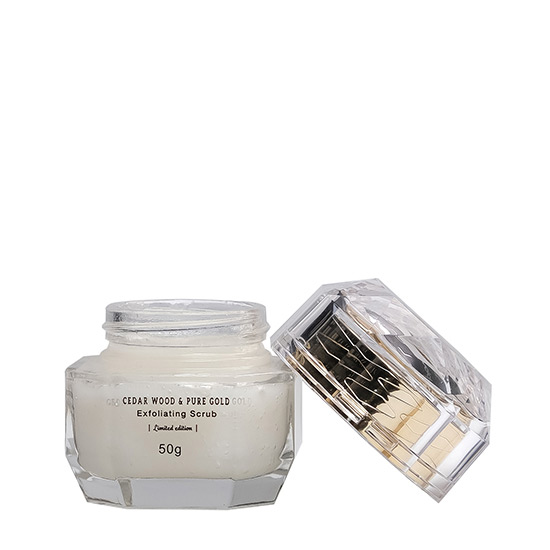 Khan Al Saboun Cedar Wood & Pure Gold Scrub
Khan Al Saboun
Revitalizes the skin by removing dead skin cells and leaving it silky soft
Repairs all the imperfections and flaws, whitens the skin and adjusts its color
This product revitalizes the skin by removing dead skin cells and leaving it silky soft. It repairs all the imperfections and flaws, whitens the skin and adjusts its color.
Usage: wash your face with water, apply a small quantity on your hand then rub your face with the exfoliating scrub for 1 minute and wash with warm water. Repeat once a week for best result. Warning: keep away from heat.
Ingredients: Salt, Vegetable Glycerin, Sweet Almond Oil, Cedar Wood Essential Oil, Gold.