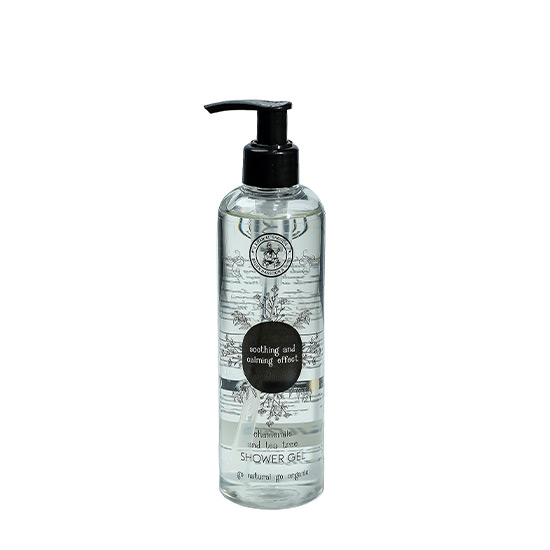 Khan Al Saboun Chamomile & Tea Tree Shower Gel 250ml
Khan Al Saboun
Organic, 100% plant-based shower gel
Hydrates your skin which protects from dryness
Serves as a great makeup remover for it helps in eliminating any makeup traces from your face
This organic, 100% plant-based shower gel is your ticket to a relaxed place away from all stress of life. Being extracted from the essence of chamomile and tea tree, it creates a soothing and tranquilizing effect which every person needs. The tea tree is known for antioxidant properties. When using it during the shower, it turns your bubble bath into a pleasure. It also hydrates your skin which protects from dryness. It also serves as a great makeup remover for it helps in eliminating any makeup traces from your face. For best result, use the body oil after showers to allow the oil to penetrate in the skin and rejoice a beautiful smell.
Usage: apply a small quantity on the luffa or hand during shower and add a few drops of water, gently rub your body for 2 minutes then let the skin absorb the scent and wash it again with water.Warning: keep away from heat.
Ingredients: Distilled Herbal Water, Coconut Extract, Vegetarian Glycerin, Salt, And Chamomile& Tea Tree Essential Oil.