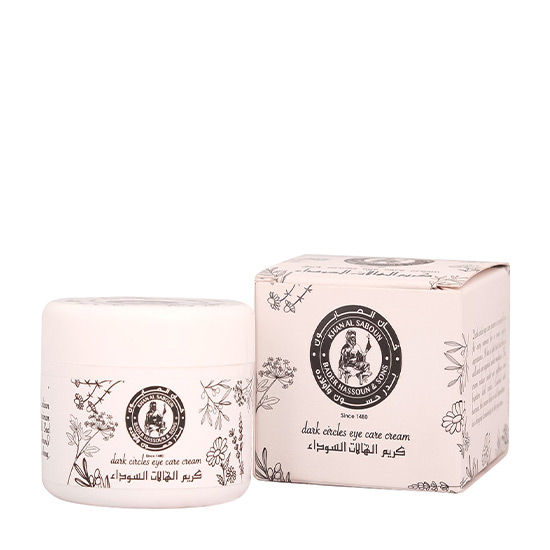 Khan Al Saboun Dark Circles Eye Care Cream 30g
Khan Al Saboun
Reduces under eye puffiness and brightens dark circles
Helps in cell construction bringing luminosity to the eye area and natural beauty
Light tint that blends well and can be applied under makeup
Dark circles eye care cream has a light-tint that blends well and can be applied under makeup. This cream reduces under eye puffiness and brightens dark circles. Enriched with naturally extracted beeswax and natural organic oils, this cream helps in cell construction bringing luminosity to the eye area and natural beauty.
Usage: wash your face thoroughly with water. Then, dot the cream under your eyes moving from the inner bottom lid to the outer corner of your eyes. Use it once daily. Warning: apply a small quantity around the eyes. Keep away from heat.
Ingredients: Olive Oil, Sweet Almond Oil, Sesame Oil, Honey, Beeswax, Zinc, Flax Oil, Nigella Oil.