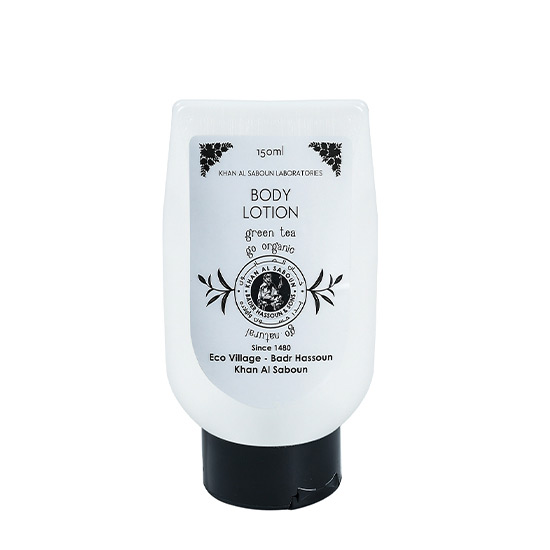 Khan Al Saboun Green Tea Body Lotion 150ml
Khan Al Saboun
Perfect solution for the skin leaving it smooth-as-satin with an irresistibly fresh fragrance
Ultra-moisturizing and will astound you with every use
This 100% natural organic product is the perfect solution for the skin leaving it smooth-as-satin with irresistible fresh fragrance. This product is ultra-moisturizing and will astound you with every use. Enjoy its exquisite fragrance while your skin seals in moisture and feels actually soft and fresh. It is gently absorbed by the body into the pores leaving it beautifully scented and moisturized. It also delays aging signs due to the antioxidant properties of green tea, which adds radiance and beauty to the skin.
Usage: apply a small quantity on your body then gently massage your body with the body lotion allowing it to sink deeply into the pores and rejoicing a wonderful fragrance while maximizing the softness.Warning: keep away from heat.
Ingredients: Distilled Herbal Water, Olive Oil, Sweet Almond Oil, Green Tea Essential Oil, Green Tea Extract, Vitamin A & E.