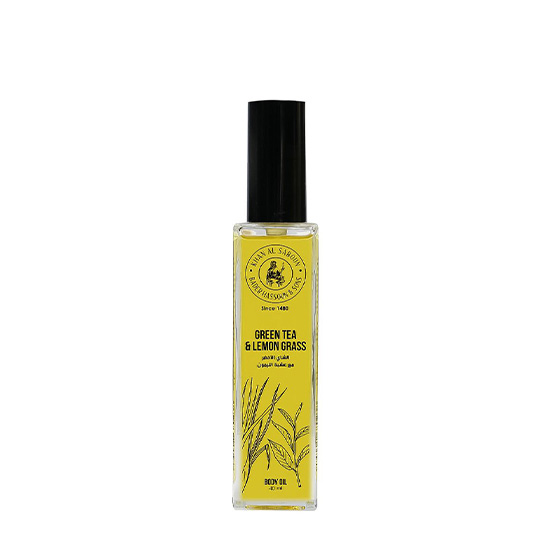 Khan Al Saboun Green Tea & Lemon Grass Body Oil 40ml
Khan Al Saboun
Ultra-moisturizing and will astound you with every use
Exquisite fragrance
Skin seals in moisture and feels actually soft and fresh
Gently absorbed by the body into the pores leaving it beautifully scented and moisturized
Can also be used in intimate places
It is a perfect combination of the herbal green tea and citrus lemon grass. It infuses the scent with irresistible freshness. This product is ultra-moisturizing and will astound you with every use. Enjoy its exquisite fragrance while your skin seals in moisture and feels actually soft and fresh. It is gently absorbed by the body into the pores leaving it beautifully scented and moisturized. It can also be used for intimate places.
Usage: apply a few drops on the body after shower and gently massage it until the skin absorbs the oil. It lasts up to 24 hours on your body. It is suitable for all skin types.Warning: keep away from heat and sunlight.
Ingredients: Olive Oil, Sesame Oil, Green Tea Essential Oil, Lemon Grass Essential Oil, Sunflower Oil, Sweet Almond Oil.