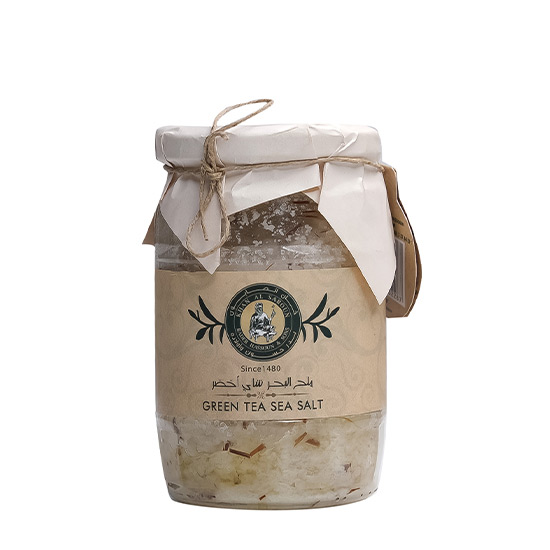 Khan Al Saboun Green Tea Sea Salt 350g
Khan Al Saboun
Exfoliates the skin by removing dead cells and healing the heels
Serves as a treatment for acne and can be used for the body in the bathtub for a complete treatment
The organic salt extracted straight from the sea has been combined with the pure essential oil of green tea forming a special unique product which became a must-have in every house, nail salons and spas. The invigorating scent of green tea essential oil makes you feel fresh and adds a smile on your face and the salt plays an important role in the exfoliating process. When applied in the water, it absorbs all the stress, strains, fungus and bacteria by protecting and repairing the skin and at the same time, exfoliating the skin by removing dead cells and healing the heels. It also serves as a treatment for acne and can be used for the body in the bathtub for a complete treatment.
Usage: put a small amount in warm water and soak your feet for 10 minutes until all strains, bacteria and fungus are absorbed from the body then rub your feet deeply with the sea salt until removing all dead skin from your heels then wash your feet with water. Use it 3 times a week for best results.Warning: keep away from heat.
Ingredients: Sea Salt, Sesame Oil, Green Tea Essential Oil, Green Tea Extract, Green Tea Leaves.