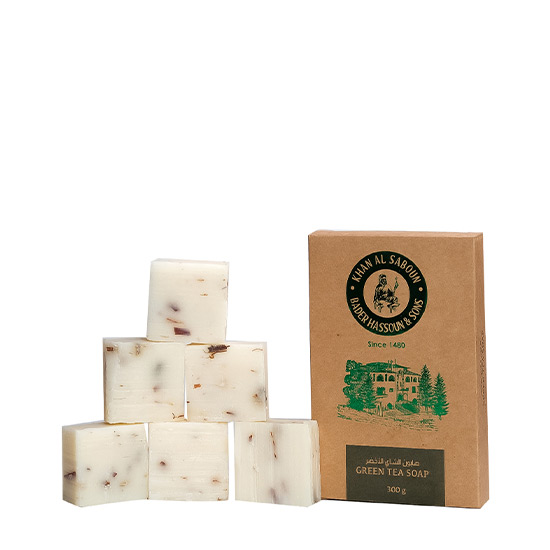 Khan Al Saboun Green Tea Soap Packet 300g
Khan Al Saboun
Slows down the aging process
Rejuvenates skin cells and keeps the skin fresh, clean and beautiful
Also helps in alleviating tension and increasing relaxation
This soap is known for its sweet fragrance and antioxidant rich properties which aid in slowing down the aging process, rejuvenating skin cells and keeping the skin fresh, clean and beautiful. It also helps in alleviating tension and increasing relaxation.
Usage: apply the soap with water on the face or body and massage it gently into your skin with a circular motion for 30 seconds then wash it with water. Use daily to maintain the skin. It is suitable for all skin types. Warning: if redness appears then it's best not to use the product. Keep away from heat. Keep it in a dry place after usage.
Ingredients: Distilled Herbal Water, Olive Oil, Coconut Oil, Sweet Almond Oil, Vegetarian Glycerin, Green Tea Essential Oil, Soda Water, Green Tea Leaves.