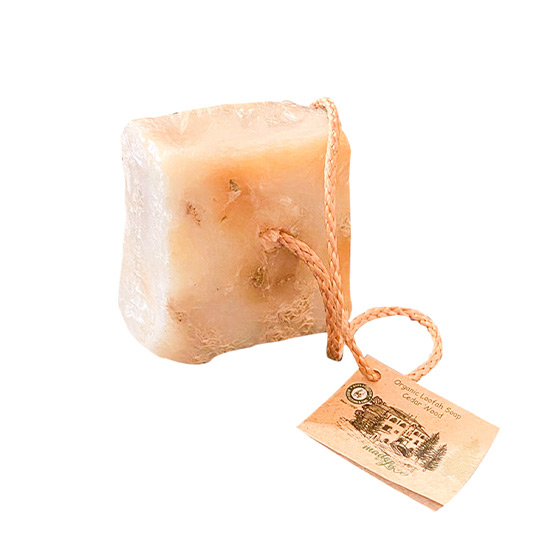 Khan Al Saboun Herbal Soap Cedar With Loofah 50g
Khan Al Saboun
Exfoliates your skin
Eliminates dead skin cells that will automatically give you smooth, youthful, and glowing skin
Thoroughly cleanses the skin
Gently polishes away dead skin cells and leaves you brighter and healthier skin
The Luffa sponge is composed of slightly rough fibers that are very helpful to exfoliate your skin. In addition to this, it is also beneficial for you to eliminate dead skin cells that will automatically give you smooth, youthful as well as glowing skin. It stimulates your skin's blood circulation. This exfoliating bar is specially formulated with luffa. It thoroughly cleanses the skin and gently polishes away dead skin cells and leaves you brighter and healthier skin.
Usage: apply the luffa soap with water on the body and scrub your skin in a circular motion for 30 seconds then wash it with water. Pay attention to dry and rough areas and use daily to maintain the skin. It is suitable for all skin types.Warning: keep away from heat. Keep it in a dry place after usage.
Ingredients: Distilled Herbal Water, Olive Oil, Coconut Oil, Sweet Almond Oil, Vegetarian Glycerin, Soda Water, Cedar Essential Oil, Vegetarian Luffa.