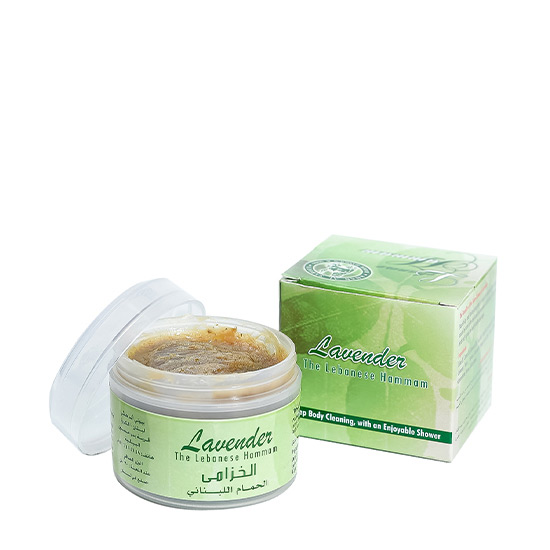 Khan Al Saboun Lebanese Hamam Lavender
Khan Al Saboun

Our botanic gardens naturally grow this plant for its great calming importance. This specific plant was greatly used in the old Lebanese aroma market because it contains rejuvenating benefits. When used during shower, the creamy foam penetrates into the skin and gives a sense of relaxation and peace to the body turning the bath into a one of a kind experience. It was given to both the groom and bride before marriage because it deeply enters the skin and gently detoxifies and purifies the pores. It is suitable for all skin types and all ages thanks to its organic ingredients therefore they don't cause any side effect. When applied in spas, the steam adds a value by opening the pores and entering the beneficial ingredients.
Usage: wash your body with warm water then gently massage it for 2 minutes using your hand then apply a luffa when you made sure the ingredients have entered the skin, let the creamy foam penetrate into the skin and the pores absorb this amazing fragrance then wash the foam with water. Use it once daily for best result. Warning: keep away from heat and water to dry.
Ingredients: Distilled herbal water, olive oil, coconut oil, sweet almond oil, sesame oil, flax oil, lavender essential oil, vegetarian glycerin, honey, soda water.