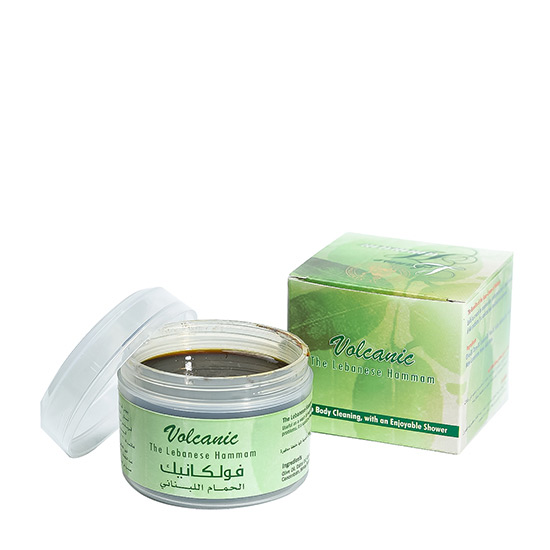 Khan Al Saboun Lebanese Hamam Volcanic
Khan Al Saboun
AED 105
AED 150
(VAT inc.)
Helps in removing fungus, bacteria, and itchiness from the body
Helps in removing dandruff from the head
Our botanic gardens naturally grow this plant for its great importance. This specific plant was greatly used in the Mamluk era and Turkish bath because it contains rejuvenating benefits. This soap paste Praised for its sanitizing and antiseptic mixture with antibacterial properties, the natural volcanic soap contributes to a revitalized complexion and protects allergy prone skin. The old alchemists in Tripoli recommended it for different skin diseases giving to the fact it contained a great percentage of pine tar and sulfur which help in removing fungus, bacteria, and itchiness from the body and dandruff from the head. This soap has been uniquely created since it has passed through 4 different stages and has been prepared through a water bath.
Usage: wash your body with warm water then gently massage it for 2 minutes using your hand then apply a luffa when you made sure the ingredients have entered the skin, let the creamy foam penetrate into the skin and the pores then wash the foam with water. Use it once daily for best result.Warning: keep away from heat and water to dry.
Ingredients: Distilled Herbal Water, Olive Oil, Coconut Oil, Dates Oil, Sesame Oil, Flax Oil, Sulfur, Arboreal Tar, Honey, Soda Water.