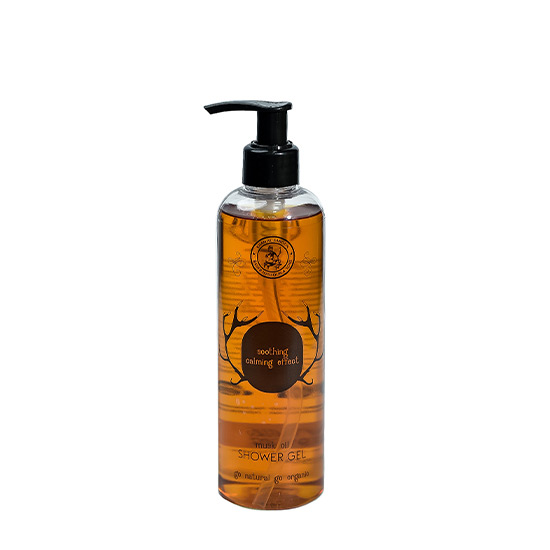 Khan Al Saboun Musk Shower Gel 250ml
Khan Al Saboun
Organic, 100% plant-based shower gel is a sensually enticing must-have for everyday showers
Hydrates, nourishes
Gently absorbed by the body into the pores leaving it beautifully scented and moisturized
This organic, 100% plant-based shower gel is a sensually enticing must-have for every day showers. This gel hydrates, nourishes; its powerful stimulating effects satisfy the senses turning shower routines into joyous times. Its fragrance is known as one of the most exquisite for denoting tenderness and softness with a soothing effect, and its powerful stimulating effects satisfy the senses. It is gently absorbed by the body into the pores leaving it beautifully scented and moisturized. It is best used with its body oil to ensure the lasting of the fragrance on the body.
Usage: apply a small quantity on the luffa or hand during shower and add a few drops of water, gently rub your body for 2 minutes then let the skin absorb the scent and wash it again with water.Warning: keep away from heat.
Ingredients: Distilled Herbal Water, Coconut Extract, Vegetarian Glycerin, Salt, Musk Essential Oil.