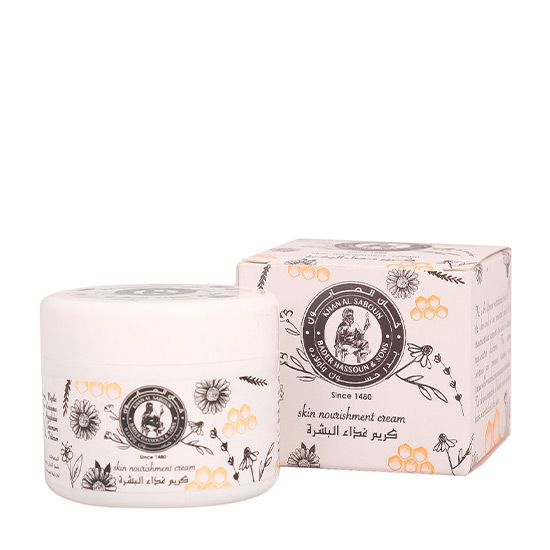 Khan Al Saboun Skin Nourishment Cream 30g
Khan Al Saboun
Antiaging Moisturizers for All Skin Type
Contains Beeswax & Olive Oil
Reduces the appearance of wrinkles and fatigue
Beeswax is nature's perfect preservative and conveyer element. It is naturally extracted and used in this product for its great regenerative functions. This is the ultimate nutritional night care treatment. Thanks to its edible ingredients organically extracted from nature, it enters the pores and improves skin firmness, radiance and texture while maximizing moisture retention. It reduces the appearance of wrinkles and fatigue. Deep absorption helps in revitalizing the skin.
Wash your face with water and then with soap.
Apply a small quantity on the face at night especially around the eyes and lips once daily using fingerprints and gently massage your face until it the skin absorbs it.
Warning: apply a small quantity on dry areas at night daily.
This product is suitable for all skin types.
Keep away from heat.
Olive Oil, Wheat Germ oil, Sesame Oil, Nigella Oil, Sweet Almond Oil, Honey, Beeswax.