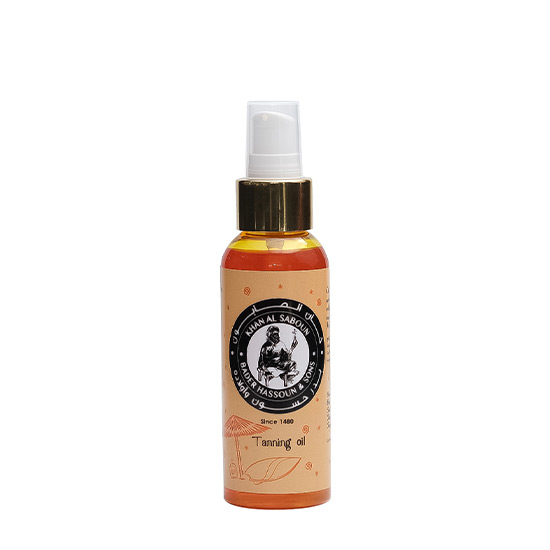 Khan Al Saboun Tanning oil 100ml
Khan Al Saboun
Perfectly formulated to give you a natural-looking, streak-free tan
Works gently on both face and body
Stunning tanning results without causing any dryness or burns
This tanning oil is perfectly formulated to give you a natural looking, streak-free tan. Its natural unique ingredients work gently on both your face and body to deliver stunning tanning results without causing any dryness or burns giving to the fact it protects the skin from the harmful sun and nourishes the skin at the same time. Its rich ingredients are specifically formulated to be suitable for all ages and all skin types.
Usage: apply a few drops on the body after shower and gently massage it until the skin absorbs the oil. It is suitable for all skin types. Warning: keep away from heat.
Ingredients: Apricot Kernel Oil, Jojoba Seed Oil, Wheat Oil, Sweet Almond Oil, Argan Oil, Soya Bean Oil, Olive Oil, Sunflower Oil, Vitamin E.