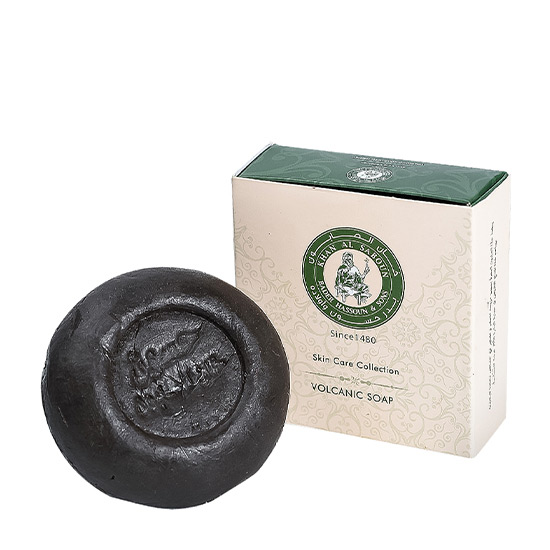 Khan Al Saboun Volcanic Honey Soap 100g
Khan Al Saboun
Helps in removing fungus, bacteria, and itchiness from the body and dandruff from the head
Contributes to a revitalized complexion and protects allergy-prone skin
Praised for its sanitizing and antiseptic mixture with antibacterial properties, the natural volcanic soap contributes to a revitalized complexion and protects allergy prone skin. The old alchemists in Tripoli recommended it for different skin diseases giving to the fact it contained a great percentage of pine tar and sulfur which help in removing fungus, bacteria, and itchiness from the body and dandruff from the head. This soap has been uniquely created since it has passed through 4 different stages and has been prepared through a water bath.
Usage: wash your face with warm water then gently massage it for 1 minute and wash it again. Use it once daily at night for best result. This soap can also be used on the body.Warning: keep away from heat. Keep it in a dry place after usage.
Ingredients: Distilled Herbal Water, Olive Oil, Coconut Oil, Pine Tar, Sweet Almond Oil, Vegetarian Glycerin, Sulfur, Soda Water, Honey.