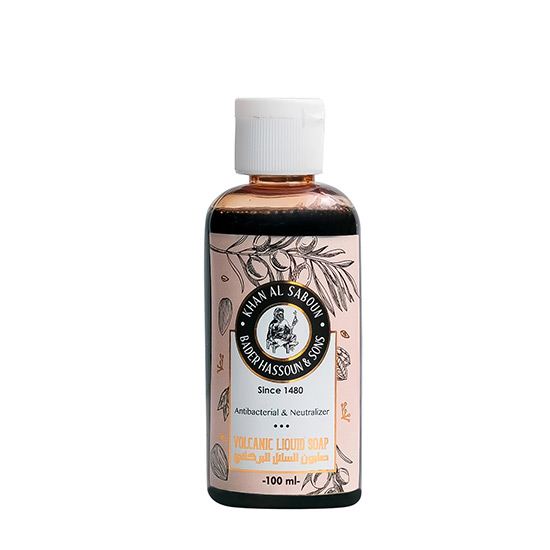 Khan Al Saboun Volcanic Liquid Soap 100ml
Khan Al Saboun
Organic and natural liquid soap
Highly beneficial for the prevention of skin problems such as fungus, bacteria and dandruff and scalp itching
Used for reducing itchiness in body areas due to its mildly abrasive properties
This organic and natural liquid soap is packed with skin-loving benefits. It is highly beneficial for the prevention of skin problems such as fungus, bacteria and dandruff and scalp itching. It is also used for reducing itchiness in body areas due to its mildly abrasive properties.
Usage: wash your face or head with warm water then gently massage it for 1 minute and wash it again. Use is once 3 times a week for best result. It's best to use a body lotion after the product to keep the skin moist. Warning: keep away from heat.
Ingredients: Distilled Herbal Water, Olive Oil, Sweet Almond Oil, Coconut Extract, Sesame Oil, Coconut Oil, Vegetarian Glycerin, Honey, Sulfur, Pine Tar, Soda Water.