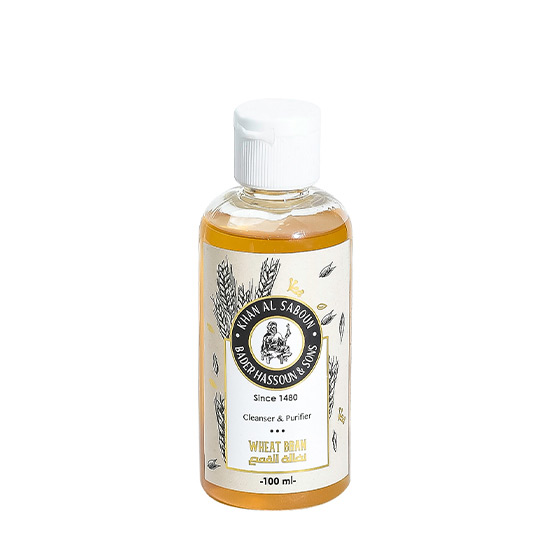 Khan Al Saboun Wheat Bran Liquid Soap 100ml
Khan Al Saboun
Perfect for mixed and oily skin types
Deeply cleanses the skin
Penetrates the pores and deeply cleanses until removing all blackheads, dead skin and pimples leaving the skin smooth, supple and clear
This organic product rich in wheat bran is perfect for mixed and oily skin types. It deeply cleanses the skin. When applied, it penetrates the pores and deeply cleanses until removing all blackheads, dead skin and pimples leaving the skin smooth, supple and clear.
Usage: wash your face with warm water then gently massage it for 1 minute and wash it again. Use it once daily for oily skin type and 3 times a week for mixed skin type for best result. Warning: don't use this product more than once daily otherwise it can cause dryness. Keep away from heat.
Ingredients: Distilled Herbal Water, Olive Oil, Coconut Oil, Wheat Bran, Sesame Oil, Honey, Vegetarian Glycerin, Soda Water, Sweet Almond Oil, Coconut Extract.