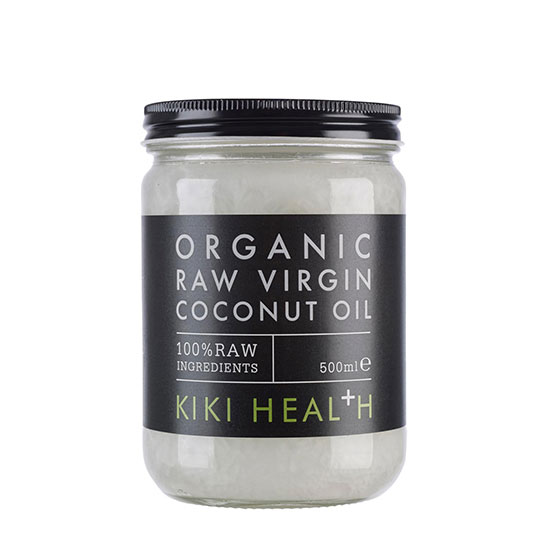 Kiki Health Organic Coconut Oil 500ml
Kiki Health
Certified Organic
Unbleached
Non-deodorised, non-hydrogenated
The coconuts that are used to produce KIKI's Organic Raw Virgin Coconut Oil
Our pure, raw organic coconut oil is a deluxe beauty remedy for hair and skin.
A luxurious and hydrating hair and face mask or moisturizer.
Use as a massage oil, lip moisturizer, hair conditioner, eye cream, eye make-up remover & highlighter.
Add to shakes and smoothies.
Replaces butter and margarine.
Can be used as a massage oil.
Use as a lip moisturizer.
100% pure unrefined certified organic cold-pressed virgin Coconut oil