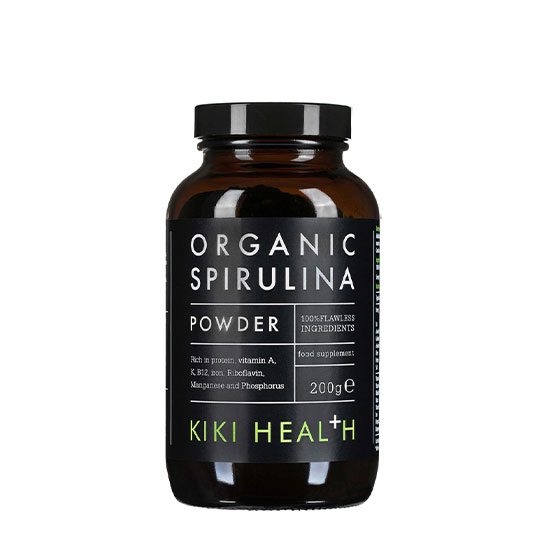 Kiki Health Organic Spirulina Powder 200g
Kiki Health
AED 94.5
AED 126
(VAT inc.)
Naturally high in Protein
High in Vitamin B12
High in Vitamin A
High in Iron
Naturally high in Protein. High in Vitamin B12. High in Vitamin A. High in Vitamin K. High in Iron. Source of Riboflavin. Source of Manganese. Kiki's Spirulina contains over 65% plant-based protein for healthy muscle and bones and 1760% of the recommended daily intake of vitamin B12.
Adult intake should begin with two (2) teaspoons or more in a glass of water or juice.
Can also be sprinkled on or mixed with food.
100% Organic Spirulina, Vitamin A, Vitamin B12