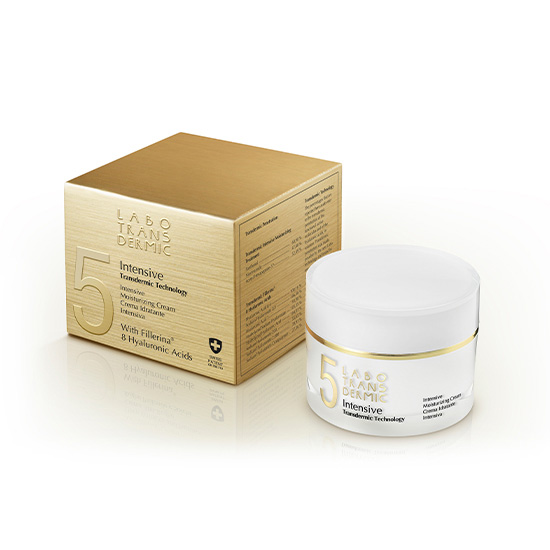 Labo Transdermic Intensive Moisturizing Cream 50ml
Labo Transdermic
Softening and moisturizing effect on the skin
Helps the transfer of water molecules to the skin cells
Intensive Moisturizing Transdermic Care for Normal to Dry Skin. Panthenol with its marked humectant properties has a softening and moisturizing effect on the skin; Niacinamide increases the production of ceramides to hinder the water loss of the skin; Acetyl Hexapeptide-37 helps the transfer of water molecules to the skin cells. After cleansing, smooth onto face and neck with upward movements until complete absorption.
Aplay morning /and or evening it can be used alone or after the Intensive Ultra Moisturizing Serum.
Panthenol With Its Marked Humectant Properties Has A Softening And Moisturizing Effect On The Skin; Niacinamide Increases The Production Of Ceramides To Hinder The Water Loss Of The Skin; Acetylhexapeptide-37 Helps The Transfer Of Water Molecules To The Skin Cells. The 8 Hyaluronic Acids With Different Molecular Weights Of Fillerina Patent Differently Penetrate The Cutaneous Layers Of Both Epidermis And Dermis, Thus Providing An Essential Advantage To The Skin.