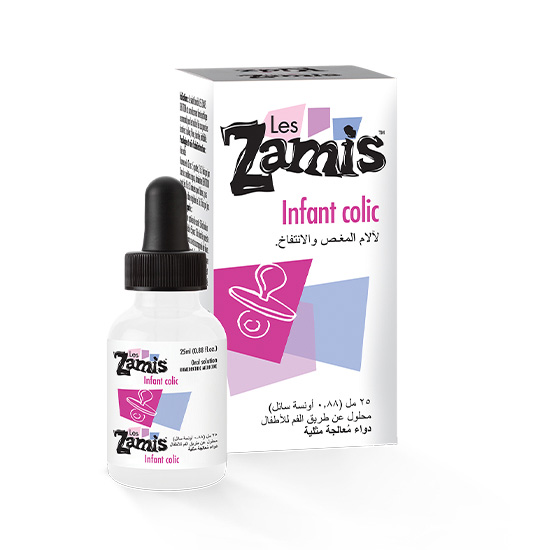 Leszamis Colic Drops 25ml
Leszamis
Relieves pain associated with infant colic
Les Zamis Infant Colics Oral Solution is a homeopathic medicine recommended to relieve pain associated with infant colic. Infant abdominal colic: pain occurring mostly during or at the end of the meal. The child begins to cry, turns red, folds his legs over his belly and maybe flatulent. Homeopathic medicine which does not contain preservatives.
To be taken orally.
Newborn to 2 years old. In acute conditions, administer 5 drops (0.5ml) every 15 to 20 minutes for 3 doses and then 2 to 3 times daily. If colic always occurs at the same time, administer 1 ml a few minutes before.
Cautions & Warnings: If symptoms persist or are accompanied by fever, consult a health practitioner.
Colocynthis, Chamomilla Vulgaris, Magnesia Phosphorica, Bryonia Dioica, Nux Vomica, Cuprum Metallicum, Veratrum Album