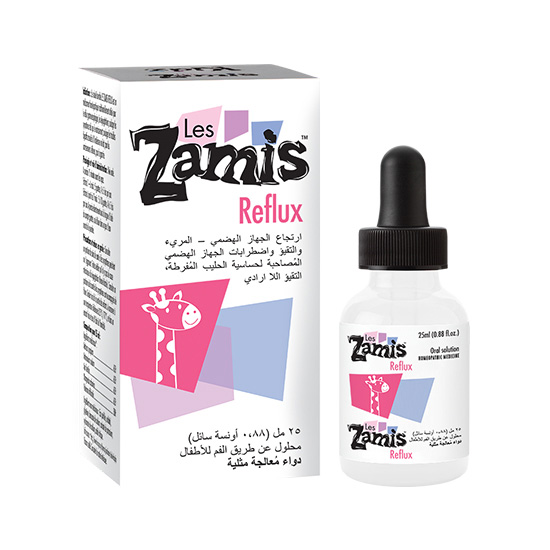 Leszamis Reflux Drops 25ml
Leszamis
Relieves symptoms such as vomiting
Homeopathic medicine used for gastroesophageal reflux
Alleviate digestive disorders associated with milk intolerance, for Gastritis
Homeopathic medicine used for gastroesophageal reflux, regurgitation, relieves symptoms such as vomiting, alleviate digestive disorders associated with milk intolerance, for Gastritis.
To be taken orally
15 minutes before meal.
Newborn: 1-6 months: 5 drops (0.5ml), 4 to 5 times a day.
Children 7 months and older: 5 to 10 drops (0.5 to 1.0 ml), 4 to 5 times a day.
To be taken directly under the tongue with the dropper or added to water before drinking.
Cautions and Warnings: Consult a healthcare practitioner if symptoms persist, get worse, or are accompanied by fever. Make sure that there is no mechanical cause of regurgitation.
Aethusa Cynapium, Antimonium Crudum, Asa Foetida, Magnnesia Carbonica, Valeriana Officinalis