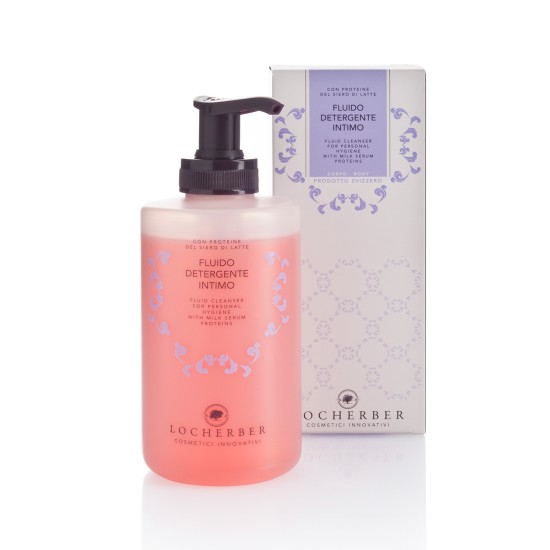 Locherber Fluid Intimate Cleanser For Women's Hygiene 250ml
Locherber
Gentle Feminine Intimate Wash
For all skin types, External use only
From the recognized quality of the NATURAL DETERGENT FLUID, a deeply appreciated soap, a solution for natural intimate cleansing is born. In our laboratories, the most delicate way to clean and refresh without affecting the body's natural defenses has been studied. To do this we used the most natural and maternal of products, milk. Through the whey, a natural cleansing is guaranteed without removing the protective substances from the skin. A sense of fresh and clean will accompany you throughout the day thanks to the combined action of whey and milk proteins (Lactis Proteinum and Lactic Acid).
Use with water, without adding other soaps/cleansers.
Gently massage then rinse with water.
Milk Serum Proteins And Lactic Acid