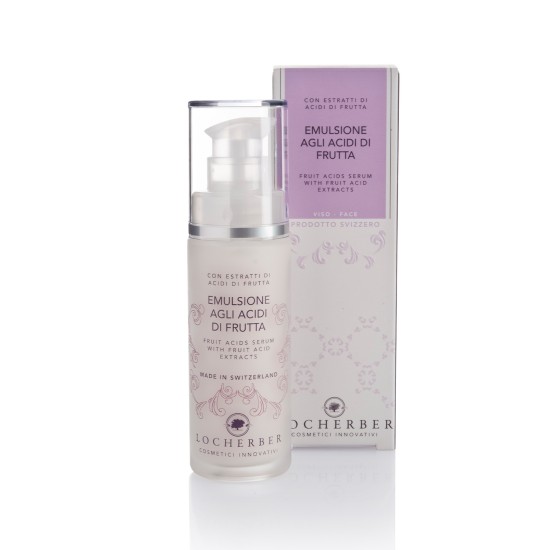 Locherber Fruit Acid 5% AHA Face Serum 30ml
Locherber
Exfoliating Face Serum
With AHA (Alpha Hydroxy Acid)
For all Skin types
For Day and Night use
This is an excellent day/night formula, with Alpha Hydroxy Acids (AHA), having remarkable restoring and regenerative properties. The extraordinary ingredients visibly revitalize the skin, eliminating dead surface cells and stimulating the formation of new ones. It also promotes and stimulates peripheric microcirculation, an essential part of effective prevention. This treatment gives the skin new natural resources to defend it from external aggression and restores its freshness, endowing it with greater luminosity and softness.
Morning and/or evening apply to face and neck massaging with soft and circular movements.
5 % AHA, D-Panthenol, Glycyrrhizic Acid, Allantoin.