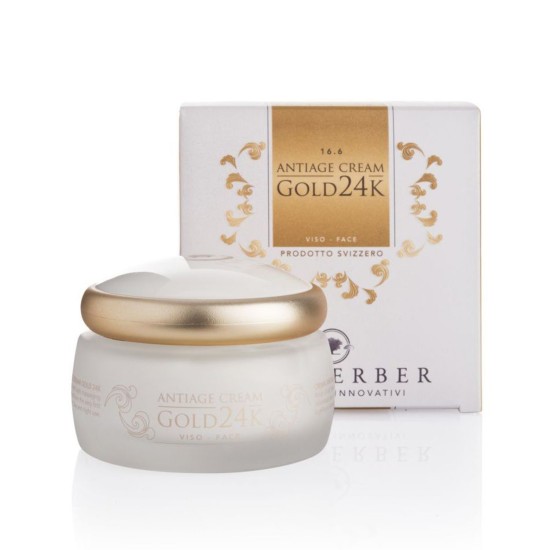 Locherber Gold 24K Anti-aging Face Cream 50ml
Locherber
Whitening, Anti-aging Face Cream
Enriched with Gold & Plant extract
For all Skin types
Brightening effect from first application
Whitening Face Cream It surprises with its precious texture with an immediate silky and nourishing effect. The latest generation tripeptide is ingeniously bio-conjugated with gold particles to convey the message in the cell. For an elastic and hydrated skin, luminous, therefore active younger. Don t wait any longer, discover your new golden age right away. To combat the early signs of skin aging, it is an aqueous external phase emulsion, which gives the skin all the benefits of the precious active substances contained. The extraordinary consistency of the product gives the skin a strong sensory impact on well-being.
Apply to the face and neck with a light massaging for a few minutes.
Day and Night use
Gold Particles, Plant Extract.