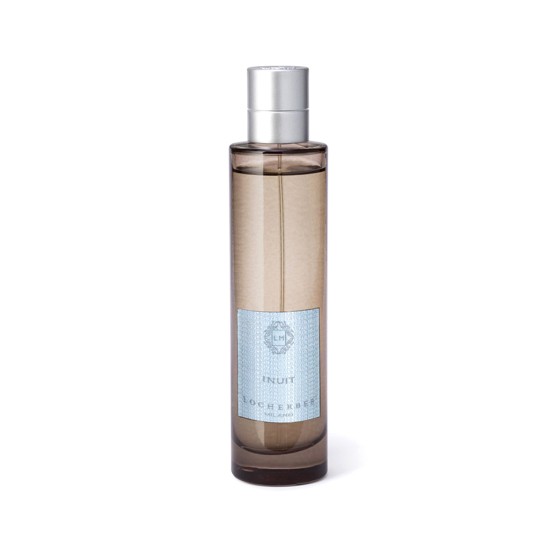 Locherber Inuit Diffuser Spray 100ml
Locherber
This fragrance from Locherber Milan comes from far away, from the lands where the Inuit live. This word means men/humanity wants to get closer to distant places, difficult to reach because of the frozen arctic lands, where this population lives with bears and silence. The Inuit are proud of not having in mind the concept of possessing things. This fragrance is aimed at people who love freedom and who want to feel the freshness of the flowers of galbanum, green tea, and blackcurrant. The initial notes are bergamot and orange flowers to end with sandalwood and musk. Inuit the new Locherber Milano fragrance inspired by Greenland.
The T2 cap is handcrafted using techniques patented by Locherber that recall a Roman temple capital in order to emphasize the influence of ancient Roman culture and create a piece of Made in Italy design to further enhance the space that surrounds us.
Store only in the original container. Store the containers in a well-ventilated place away from direct sunlight. Keep away from heat sources, naked flame, sparks, or other ignition sources.
HEAD Notes: Bergamot, Orange flowers
HEART Notes: Green tea, Galbanum Black currant
BASE Notes: Sandalwood, Musk