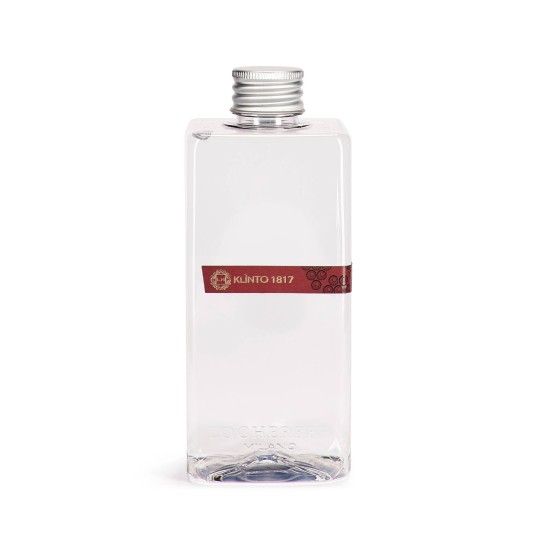 Locherber Klinto Reed Diffuser Refill 500 ml
Locherber
Recharge for Locherber® Milano catalytic lamp.
Fruity and floral fragrance, this diffuser features top notes of cassis, grapes, currants and orange combined with truffles, raspberries, violets, honeysuckle, to finish with vanilla and Virginia cedar wood.
Format 500 ml.
Product entirely Made in Italy.
Store only in original container. Store the containers sealed, in a well ventillated place, away from direct sunlight. Keep away from sources of heat, naked flame, sparks or other sources of ignition.
Head Notes Cassis, Grapes, Ribes Orange Heart Notes Truffle, Raspberry Violet, Honeysuckle Base Notes Vanilla Cedar Wood