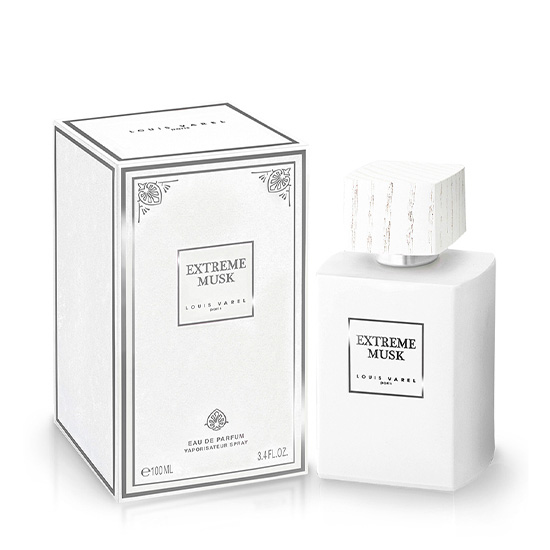 Louis Varel Paris Extreme Musk Eau De Parfum Unisex 100ml
Louis Varel
AED 102.9
AED 147
(VAT inc.)
Amber fragrance for women and men
Top notes are Lily-of-the-Valley, Caramel, and Ginger
Middle notes are Rose, Sandalwood, Patchouli, and Benzoin
Base notes are Ambergris, Benzoin, Agarwood (Oud), Musk, and Vanilla.
Extreme Musk is a new synthetic Musk formula that is designed by Louis Varel to prove to the world that Muskdeer can be preserved and we can develop a new source of musk without threatening the species of this animal. The beautiful white color, with the silver design, is a reflection of the peaceful message that this product carries. Extreme Musk fragrance is a spicy oriental scent that contains several intensive ingredients such as synthetic Musk, rose, cinnamon, patchouli, and Oud.
Spray into neck and décolleté
Top Note: Lily Of The Valley, Caramel & Ginger Mid Note: Rose, Sandalwood, Benzoin & Patchouli Base Note: Grey Amber, Benzoin, Oud, Musk & Vanilla