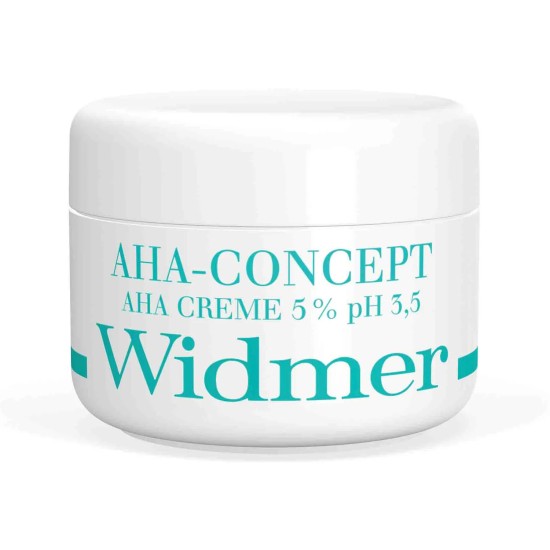 Louis Widmer AHA 5% Gentle Peeling Face Cream 50ml
Louis Widmer
AED 101.43
AED 144.9
(VAT inc.)
Hyperpigmentation
Gentle peeling for mild acne
Treatment of sun-damaged skin
Louis Widmer Skin Peeling - AHA Cream 5%. With pH3.5 Louis Widmer AHA Cream is a highly effective skincare product for all skin types, especially for oily and combination skin, which removes dead epidermal horny cells and promotes smooth and firm skin regeneration.
Small impurities disappear. AHA acids (alpha-hydroxy acids) are mainly natural fruit acids.
Widmer AHA Cream contains glycolic acid, malic acid, and citric acid, vegetable fruit acids, and lactic acid.
These fruit acids promote cell renewal and improve skin hydration.
Panthenol has a soothing effect on sensitive or irritated skin.
Vitamin E neutralizes the harmful effects of free radicals.
At the beginning of treatment, apply the AHA Cream 1 time per day on cleansed skin.
After two to three weeks, the AHA Cream (Alpha Hydroxy Acids) can be applied two times a day.
Note: Avoid contact with eyes, lips, and mucous membranes. In the case of slight irritation or possibly slight redness, this is due to the effectiveness of the product. If irritation or sunburn occurs, stop treatment. This product should be kept out of the reach of children.
Combination Of 5 Different Fruit Acids: Glycolic Acid, Malic Acid, Citric Acid, Lactic Acid And Salicylic Acid.