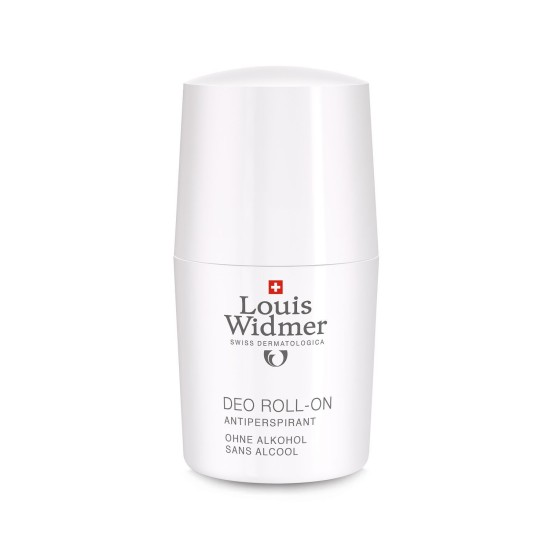 Louis Widmer Deo Roll-On Perfumed 50ml
Louis Widmer
Limited Stock!
Deo Roll-on that inhibits sweating
Optimally tolerated, even by extremely sensitive skin
24-hour effect, No alcohol
Also suitable for use on the hands and feet
Aluminum chlorohydrate reduces excessive perspiration. High-quality active ingredients neutralize odors and are non-harmful to the skin and allergy sufferers. Ethylhexylglycerin inhibits bacteria on the skin that creates odors. The mild bases ensure optimum tolerability. The deodorant products are well-tolerated even by irritated, reddened skin in the armpit region.
Suitable for use under the arms and on the hands and feet. Profuse perspiration in the folds of the body (obese persons) can be treated effectively over a long period of time. One application per day is normally sufficient. In treating hyperhidrosis and in order to in­crease the effect, the products can be applied mornings and evenings. The maximum efficacy, i.e. an antiperspirant effect over a 24-hour period, is obtained after 2 to 3 days' use of the product.
NOTE
The deodorants may discolour certain textiles if applied too generously
Related articles
Aqua, Aluminum Chlorohydrate, Dimethicone, PPG-14 Butyl Ether, Steareth-2, Panthenol, Steareth-21, Parfum, Phenoxyethanol, Ethylhexylglycerin, Allantoin, Chitosan, Lactic Acid, Diethylhexyl Sodium Sulfosuccinate, Titanium Dioxide, Pantolactone, Propylene Glycol, Silver Chloride. (FVN100184.0015)
Frequently Bought Together
Choose items to buy together