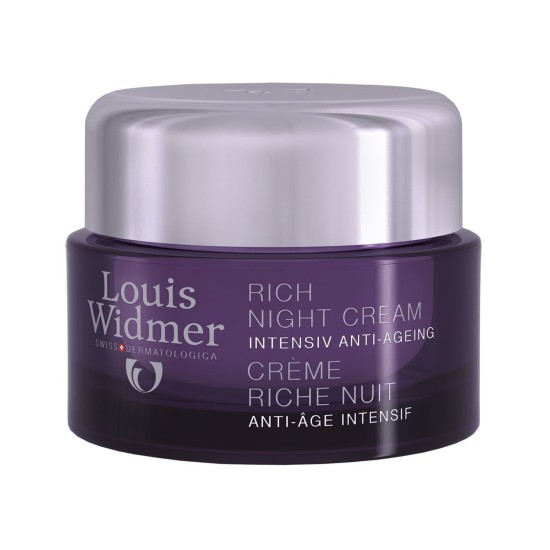 Louis Widmer Rich Night Skin Cream 50ml
Louis Widmer
AED 151.41
AED 216.3
(VAT inc.)
Moisturizing Anti-aging Night Face Cream
For Mature Dry Skin
Enriched with Hyaluronic & Vitamin E
Reduces wrinkles
Louis Widmer Rich Night Cream is an anti-aging cream that helps in reducing wrinkles, as well as tightening and smoothing the skin. This night care cream nourishes the skin and regenerates it intensively. The rich texture provides nourishment, moisturizes and regenerates the skin tissue. The high concentration of active agents stimulates the skin's natural anti-aging function
The Rich Night Cream is used as a night cream for dry skin – ideal for demanding skin.
Apply to the face and neck after cleansing and massage in gently.
The Rich Night Cream can also be used as a day cream for extremely dry skin.
This cream penetrates the skin immediately and does not leave a greasy film.
Extrait Liposomal can be used as a highly efficient complement to skincare before applying Rich Night Cream.
Biostimulators-Complex
Hyaluronic acid (film-forming)
Hyaluronic acid (fragmented)
Panthenol
Vitamin E
Ceramides
Peptides