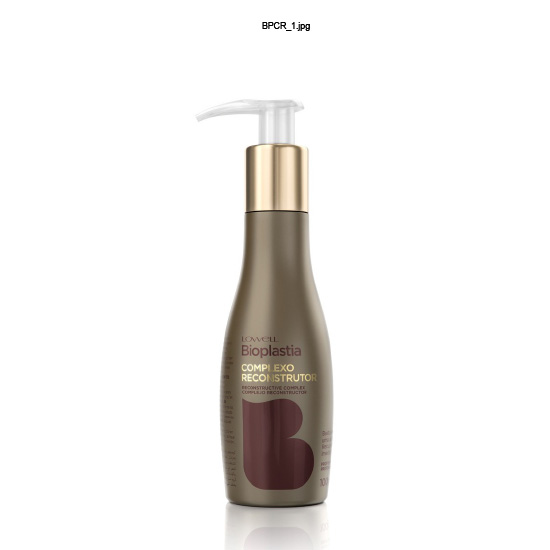 Lowell Bioplastia Reconstructive Complex 100g
Lowell
AED 90.75
AED 121
(VAT inc.)
Deep conditioning treatment that coats hair fibers with a keratin filler
The treatment fills in any broken or thin areas on each hair strand to make hair appear more full and lustrous
Promotes shine, resistance and movement for chemically treated hair that is brittle, porous or stretchy
Bioplastia is a deep conditioning treatment that coats hair fibres with a keratin filler. The treatment fills in any broken or thin areas on each hair strand to make hair appear more full and lustrous. Promotes shine, resistance and movement for chemically treated hair that is brittle, porous or stretchy.
In damp hair apply shampoo and massage until you get foam. Rinse and, if necessary, repeat the application. Apply the reconstructive cream all over clean and moist hair and let it act for 3 minutes. Rinse. Apply the conditioner from the length to the tips, let it act for a few moments and rinse thoroughly.Result: Restored hair, with professional treatments preserved and full of shine and softness.
Lowell Bioplasty Reconstructor - Shampoo 240Ml: Cleanses, Hydrates And Helps Preserve Professional Replacement Treatments With Shine And Softness.Lowell Bioplasty Reconstructor - 200Ml Conditioner: Preserves Professional Reconstruction Treatments, Straightens The Wire And Promotes Shine And Softness.Lowell Bioplasty Reconstructing Cream - Hair Treatment 25Ml: It Recovers The Fiber And Gives Softness And Life To The Threads In Just 3 Minutes.