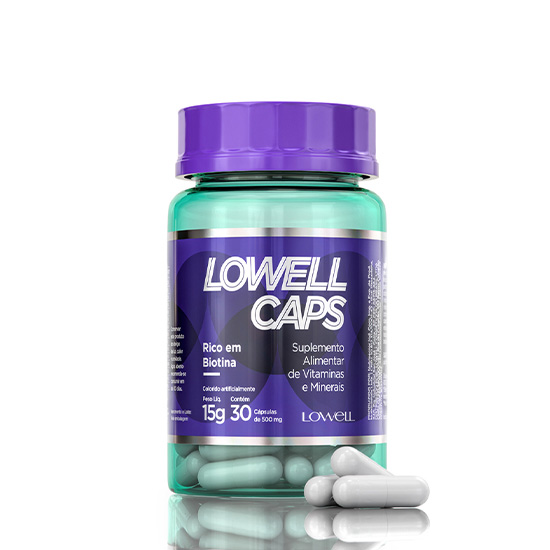 Lowell Hair Vitamin Capsules 30s
Lowell
AED 166.6
AED 238
(VAT inc.)
Stimulates healthy hair growth by up to 4cm per month
Strengthens wires and reduces fall
The Lowell Caps are enriched with vitamins and minerals, which stimulate healthy hair growth by up to 4cm per month, besides strengthening the wires and reducing the fall.
Lowell Caps, the multivitamin complex aims to promote beauty through the nourishment of the body, bringing harmony and vitality from the inside out.
Take one capsule daily or according to medical/nutritional guidance.
Vitamins A, C, E, D, B1, B2, B3, B5, B6, B9 (Folic Acid), B12 And H (Biotin), In Addition To Zinc, Chromium And Selenium.