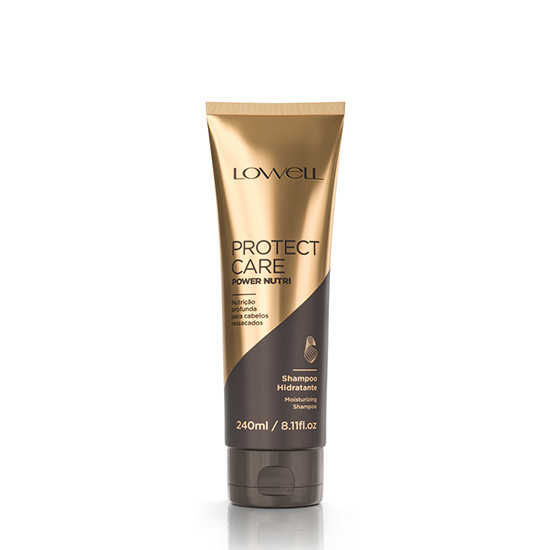 Lowell Protect Care Moisturizing Shampoo 240ml
Lowell
AED 43.4
AED 62
(VAT inc.)
Provides cleansing and moisturizing without damaging the scalp
Deeply nourishes and protects from dryness, without weighing
Rescues vitality, restores softness and shine to your hair
Your hair looks extremely silky, frizz-free and with a natural balance
Moisturizing Shampoo provides cleansing and moisturizing without damaging the scalp.Lowell Protect Care Power Nutri Kit for dry hair, deeply nourishes and protects from dryness, without weighing.Lowell Protect Care Power Nutri Kit rescues vitality, restores softness and shine to your hair. Your hair looks extremely silky, frizz-free and with a natural balance.ContainsLowell Protect Care Power Nutri Shampoo 1000ml: hydrates and cleanses hair completely.Lowell Protect Care Power Conditioner 1000ml: seals cuticles, untangles and increases hair resistance. Mask 450g: reconstructs, restores shine and softness.
Apply the shampoo to damp hair and massage gently with your fingertips. After foaming, rinse until the entire product is removed. If necessary, repeat the process.On the wet hair, apply the conditioner smoothly from middle until the ends of the hair.
Nutri Lowell Protect Care Power Shampoo Efficiently Cleans And Restores Vitality Without Leaving Heavy Hair. It Also Replenishes All The Nutrients Needed For Yarn Health, Such As Proteins, Vitamins, Polysaccharides And Lipids. It Also Helps To Reduce Frizz.