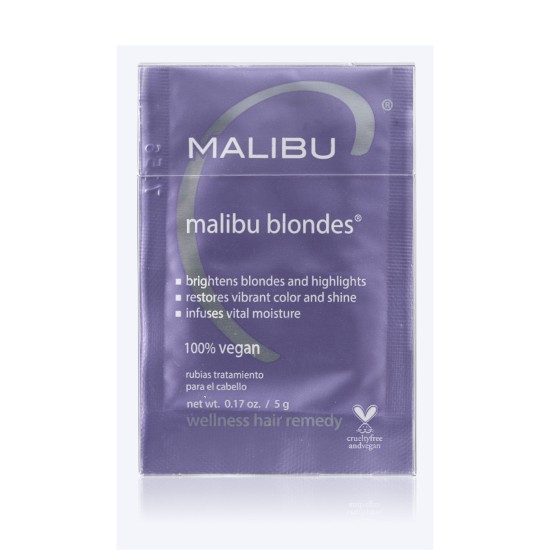 Malibu C Blondes Wellness Remedy 12 Packets
Malibu C
Increases shine, infuses moisture
Restores vibrancy
Removes discoloration
This vegan must-have dramatically intensifies color brilliance for natural, bleached, and highlighted blondes. Takes blondes from ashy and brassy to bold and beautiful. Vitamin-packed remedy allows you to gently remove mineral buildup while boosting moisture. Win-win!
At least once a week: Shampoo, rinse and pour Blondes crystals across wet palm. Rub hands together, adding water to dissolve crystals. Apply and scrunch throughout hair, then allow to remain on hair for up to 5 minutes. Rinse. Shampoo, rinse thoroughly. Apply conditioner,* then rinse. *For damaged hair, Malibu C Miracle Repair is recommended.
Glucose, Ascorbic Acid, Sodium Gluconate, Sodium Cocoyl Isethionate, Disodium Edta, Xanthcan Gum, Betaine, Panthenol.