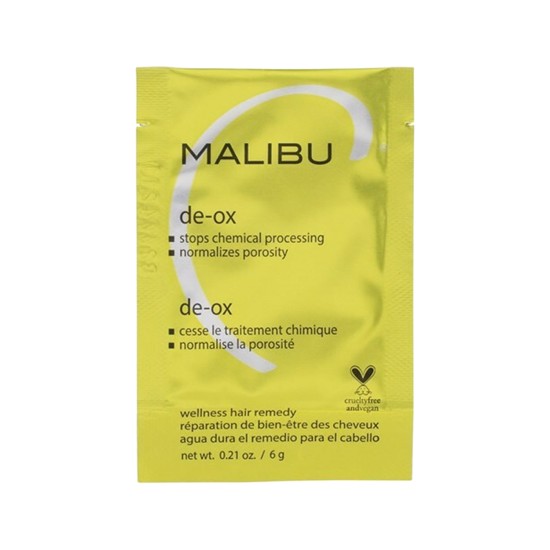 Malibu C De-Ox 6Gms
Malibu C
Stops oxidation of peroxide after color and lightening services
Normalizes pH and porosity
Ideal for all oxidative services in the salon. Mix and store for multiple services.
Fill applicator bottle with 2 oz. of water and pour in crystals. Shake* to dissolve. Add 6 oz. of water, then shake* to form a light gel. Dispense and saturate onto oxidized hair to stop oxidative action of developer and bleach. Rinse De-Ox from hair and shampoo/condition as necessary.
Ascorbic Acid, Sodium Citrate, Citric Acid, Xanthan Gum, Potassium Sorbate, Sodium Metabisulfite, Polyquaternium-37.