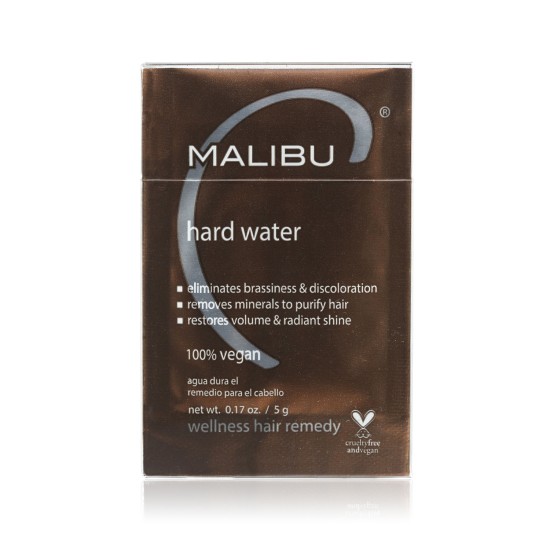 Malibu C Hard Water Wellness Hair Remedy 12 Packets
Malibu C
Naturally removes hard water deposits and impurities
Eliminates brassiness, discoloration, and damage
Deeply penetrates for superior moisture retention
Immediately improves the look and feel of hair
When horrendous hard water gives your hair a truly tough time, Malibu C Hard Water Wellness Remedy removes mineral buildup to reveal healthier, shinier, and more vibrant hair.
At least once a week: Shampoo, rinse and pour Hard Water crystals across wet palm. Rub hands together, adding water to dissolve crystals. Apply and scrunch throughout hair, then allow to remain on hair for up to 5 minutes. Rinse. Shampoo, rinse thoroughly. Apply conditioner,* then rinse. *For damaged hair, Malibu C Miracle Repair is recommended.
Glucose, Ascorbic Acid, Sodium Gluconate, Sodium Cocoyl Isethionate, Disodium Edta, Citric Acid, Xanthan Gum, Betaine.