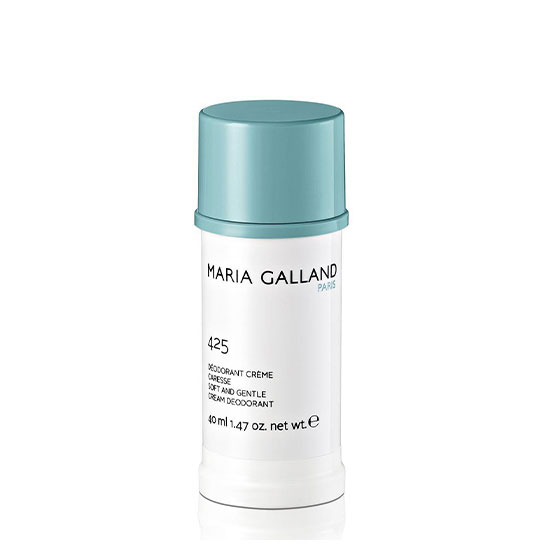 Maria Galland 425 Soft Cream Deodorant 40ml
Maria Galland
Gentle cream deodorant without alcohol
Reduces the formation of sweat and provides long-lasting protection
Delicate, allergen-free fragrance
A gentle cream deodorant without alcohol, that has an especially mild, but reliable, effect and, at the same time, cares for the skin under the arms. Its delicate, allergen-free fragrance is extremely well tolerated by the skin and gives it a pleasant freshness. The antiperspirant contained in the deodorant reduces the formation of sweat and provides long-lasting protection. Oat extract stimulates the repair mechanisms of skin frequently stressed by hair removal, and increases its resistance. Liquorice root extract soothes the sensitive underarm area.
Light and hygienic to apply.
Simply rotate the base to the right until the cream deodorant emerges.
Smooth sparingly over the underarms.
Aluminium Chlorohydrate, Liquorice Root Extract, Oat Extract