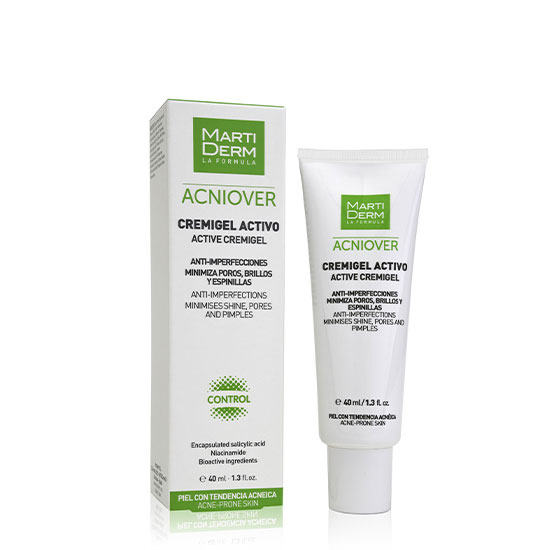 MartiDerm Acniover Cremigel Active 40ml
MartiDerm
Moisturises while mattifying, minimising pores, blackheads and pimples
Soothing inflammation for better balanced, blemish-free skin
The main ingredients, salicylic acid and vitamin B3, work together in this antimicrobial, anti-inflammatory and seboregulating product. Smooth and refreshing, Acniover Cremigel Active's alcohol-free formula does not dry the face. It moisturises while mattifying, minimising pores, blackheads and pimples, and soothing inflammation for better balanced, blemish-free skin.
Put a little bit of gel on your hands.
Apply on clean and dry skin.
Massage until fully absorbed.
Apply morning and/or night.
It can be applied to other areas like arms, neckline, etc.
Salicylic Acid, Vitamin B3 (Niacinamide)