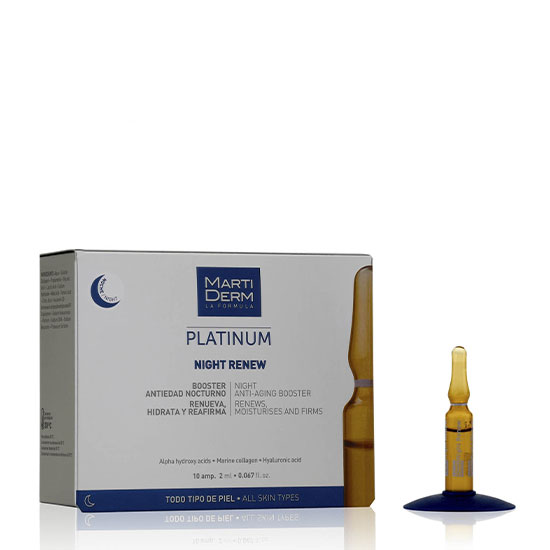 MartiDerm Alfa Peeling/Night Renew Ampoules 10
MartiDerm

Night Renew Ampoules is a cosmetic booster that night after night leaves skin smoother and more even. The synergistic combination of its ingredients enhances skin renewal, moisturizes and improves its elasticity achieving a firm-looking and uniform skin. Night renew is a booster that optimizes the results of other cosmetics.
Shake the ampoule gently.Use the Easy Open device to open the ampoule, following the instructions on the box.Apply half an ampoule to the face, neck and neckline.Massage in until fully absorbed. Use night
Alpha Hydroxy Acids: Natural substances that regenerate and renew the skin with their gentle exfoliating capacity.Marine Collagen: Moisturises, protects and gives structure to the skin.