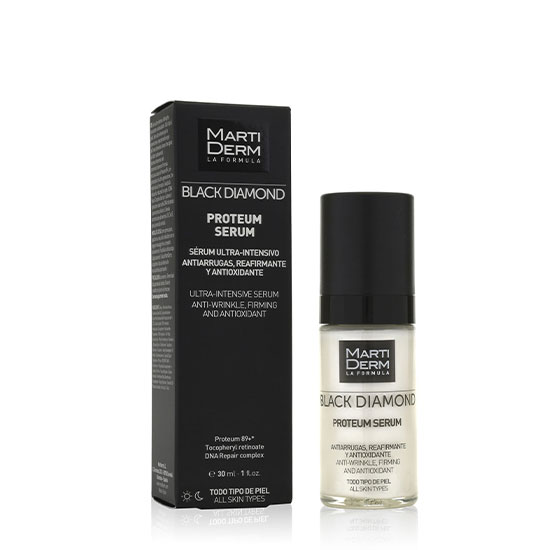 MartiDerm Black Diamond Proteum Ultra Intensive Face Serum 30 ml
MartiDerm
Anti-wrinkles, Anti-oxidant Face Serum
Reduces roughness
Firms the skin, reducing and preventing skin aging
Proteum Serum with Proteum Serum 89+ reduces roughness and firms the skin, reducing and preventing skin aging. It contains antioxidants that smooth, moisturise, firm and brighten the skin, minimising expression lines and wrinkles.
Pour the content onto your hands.
Apply to face, neck, and neckline.
Massage in gently until fully absorbed.
Apply morning and/or night.
Proteum 89, Proteins, Antioxidants, Vitamin E