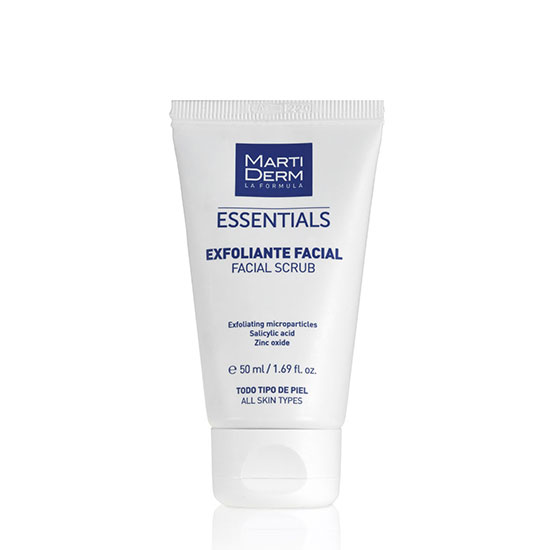 MartiDerm Exfoliating Facial Scrub 50ml
MartiDerm
Deep-cleanses
Balances the skin
Promotes even tanning
The Facial Scrub deep-cleanses. Balances the skin, eliminating blemishes, dead skin cells and post-acne scars, leaving the face softer and brighter. With a renewing effect, it promotes even tanning.
Apply to wet skin.
Rub gently for 20-30 seconds.
Rinse with plenty of water.
Use once a week.
1 to 2 times a week for oily skin.
Aluminium Oxide, Silica, Salicylic Acid